Interreg Danube 2017 – DA-SPACE project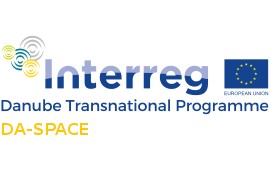 The Association for Promoting Electronic Technology (APTE), together with twelve foreign partners, has become part of the European DA-SPACE project, which will offer the conditions for realization of ideas and innovations for all people of all ages. The aim of the DA-SPACE project, namely the Interreg Danube Transnational Program, is to create open innovation labs to support young innovators and their ideas in the Danube region.
The Open Experimental Space, which will be created in the Inventory of Inventor, will find support from selected innovators who, under the guidance of industry experts, mentors and industry specialists, will focus on transforming ideas into real innovation. This process will include, for example, business model testing, education, and individual training.
Topics for solution will also be created by industrial enterprises, ministries, associations, technology and innovation centers, technology agencies and other professional bodies. The DA-SPACE project will thus contribute to strengthening transnational and cross-sectoral cooperation between universities, business incubators, small and medium-sized enterprises and public institutions in the region.
APTE will identify and facilitate acces to the Romanian Innovation Lab for companies interested in finding innovative solutions to their daily challenges.
Start of the project: 1. 1. 2017
End of project: 30. 6. 2019
Total budget (EUR): 1 787 166,5
ERDF: 1 342 128,75
IPA: 176,962.77
ENI: 0
Call Number: 1
The project is funded by European Union funds (ERDF, IPA).